"Stay Local. Eat Well."
August 16 – September 12, 2020
There's a twist on this summer's Providence Restaurant Weeks due to the Coronavirus. This favorite event is now 4 weeks long and for the first time ever, breakfast is also included in some of the specials being offered. Delivery is also an option through locally based company, WhatsGood. Meals will be delivered cold with detailed reheating instructions.
Participating area restaurants will feature specials for breakfast, lunch or dinner (or perhaps all three). They may also include a Chef's Choice selection — a sort of "wild card" item, such as a signature cocktail, a family-sized entree, a specialty product, and more. Reservations are required for most restaurants to ensure CDC guidelines are being followed. Masks and social distancing are required when picking up takeout or dining in at all restaurants. There are many restaurants offering both indoor and outdoor dining.
Here's the list of the 50 participating restaurants.
For menu details, please visit GoProvidence.com.
10 Rocks Tapas Bar & Restaurant
579 Benefit Street Restaurant
Alice's Restaurant
Apponaug Brewing Company
Avvivo Ristorante
Bacaro Restaurant
Barnaby's Public House
Bertucci's Brick Oven Pizza & Pasta
Blake's Tavern
Camille's
Capriccio
Carrabba's Italian Grill
Chapel Grille
Chardonnay's Restaurant
Chaska
Circe Restaurant & Bar East Greenwhich
Circe Restaurant & Bar Providence
The Dorrance
Elizabeth's of Portofino
Ellie's
Flatbread Company
Fleming's Prime Steakhouse & Wine Bar
Gracie's
The Greenwood Inn
Harbor Lights- Par + Tackle
Hemenway's Restaurant
Iron Works
Joe Marzilli's Old Canteen Italian Restaurant
Luigi's Restaurant & Gourmet Express
Il Massimo
Meritage Restaurant
Mill's Tavern Restaurant
On the Border Mexican Grill & Cantina
One Bay Avenue
Pane e Vino Ristorante
Parkside Rotisserie & Bar
PB & J's
Red Stripe
The River Social
Saladworks
Sin
Sonic Drive-In
Sweet Dee's Cafe and Cupcakery
T's Restaurant
Tavolo Wine Bar & Tuscan Grille- Warwick
Tavolo Wine Bar & Tuscan Grille- Providence
Tavolo Wine Bar & Tuscan Grille- Smithfield
Trattoria Zooma
Tumblesalts Cafe
Vanda Cucina
Providence Restaurant Weeks is the perfect time to book
and stay with one of our packages as they include a restaurant gift card(s):
Romantic Getaway Package
Cost: Add $125 to any room rate
Plan your 2-night romantic getaway to Providence at our charming bed and breakfast.
Whether you're looking for a cozy winter escape or a summers day stroll to dinner, this package is the perfect addition to your stay.
Book this package and you'll receive:
A bouquet of flowers
Delicious chocolates
A $100 gift card to Mill's Tavern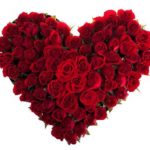 Taste of Providence Package
Cost: Add $300 to any room rate
Spend 3 days savoring 3 of Providence's most popular restaurants.
With our Taste of Providence Package you will discover why Providence has been named one of the top ten cities for foodies in America.
Book this package and you'll receive:
A $100 gift card to Cassarino's
A $100 gift card to Hemenway's
A $100 gift card to Waterman Grille