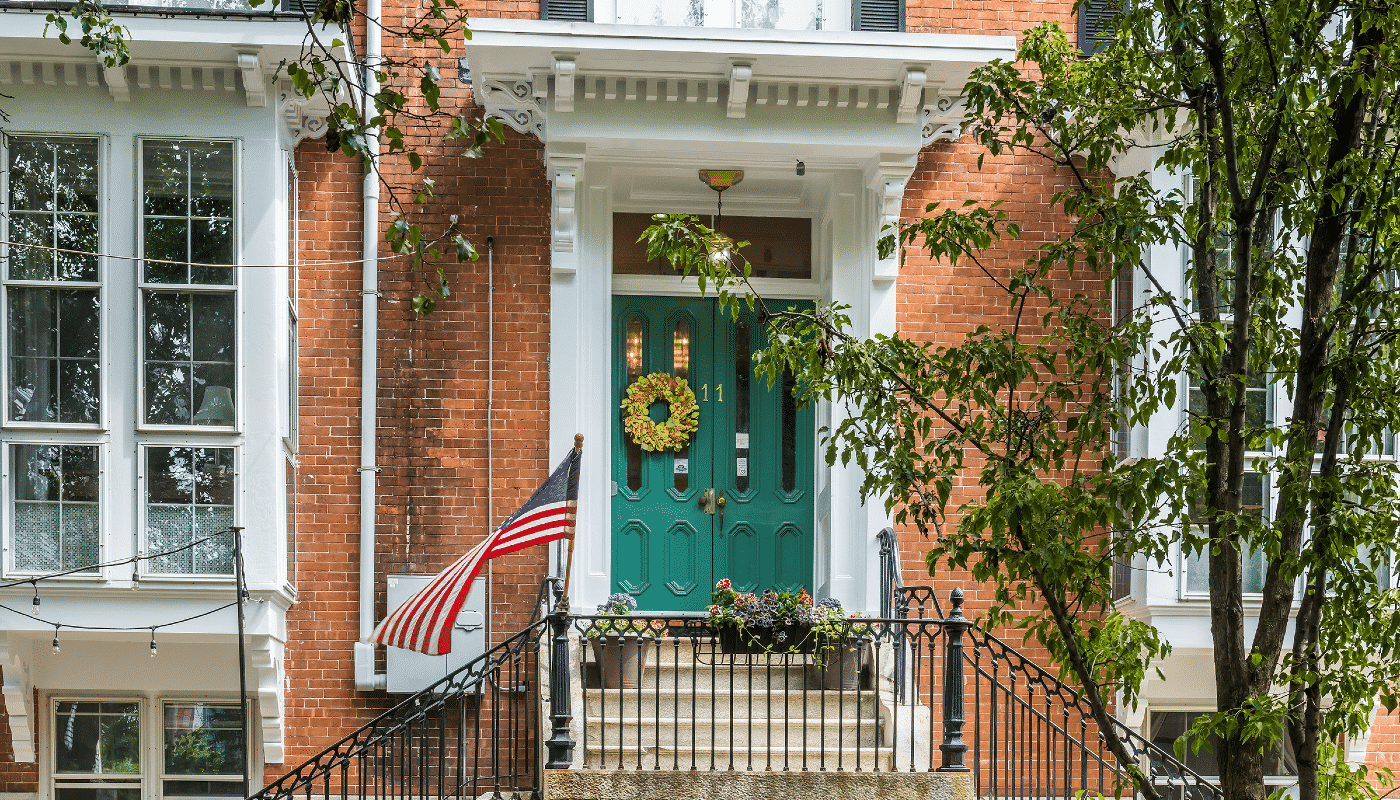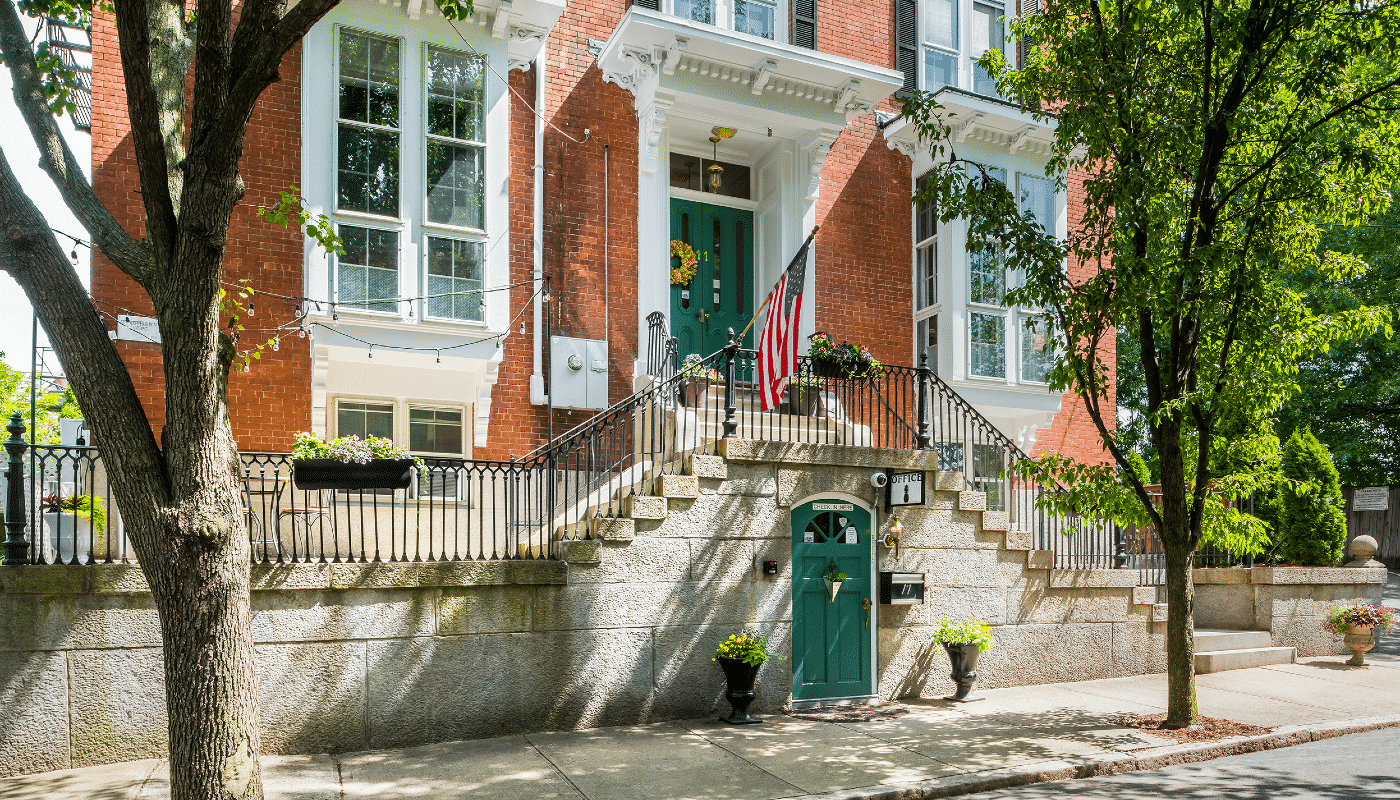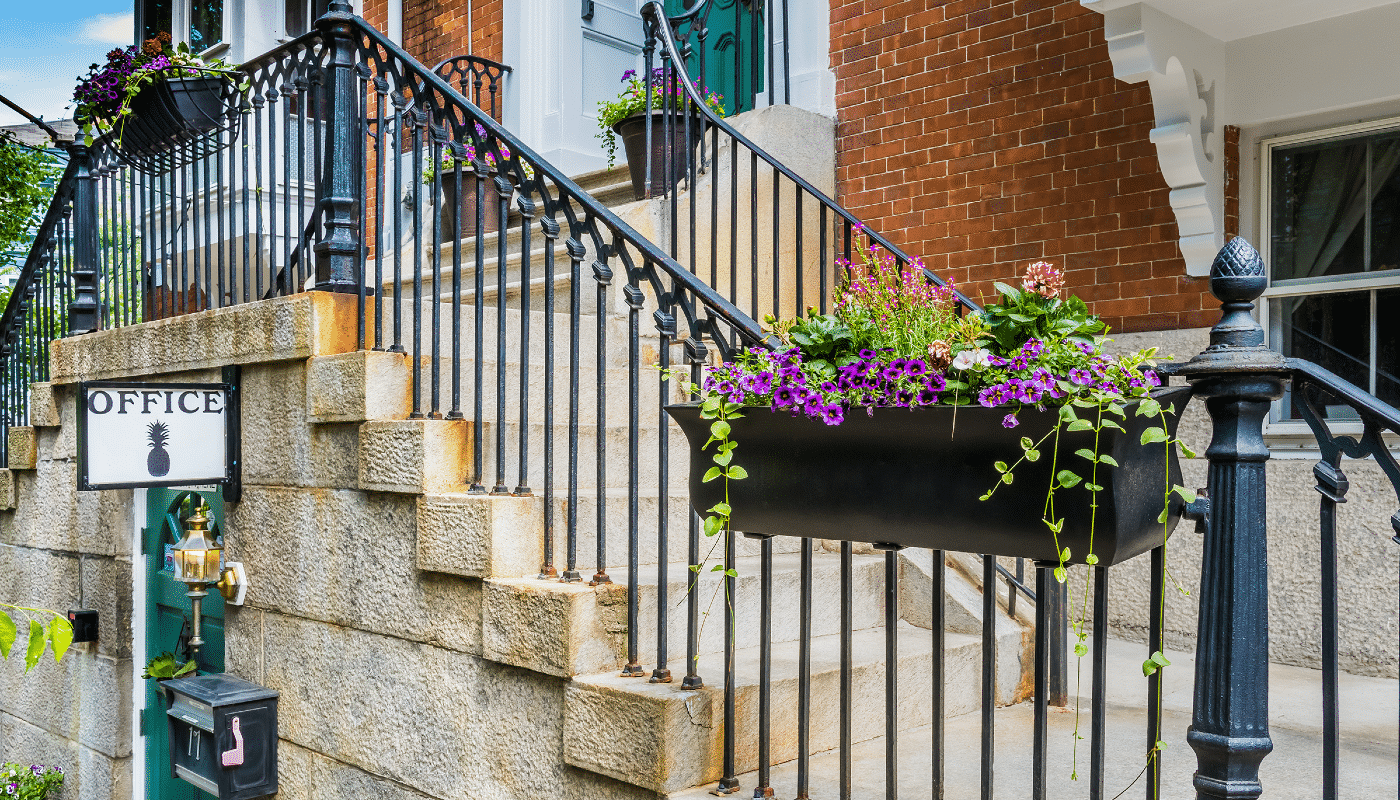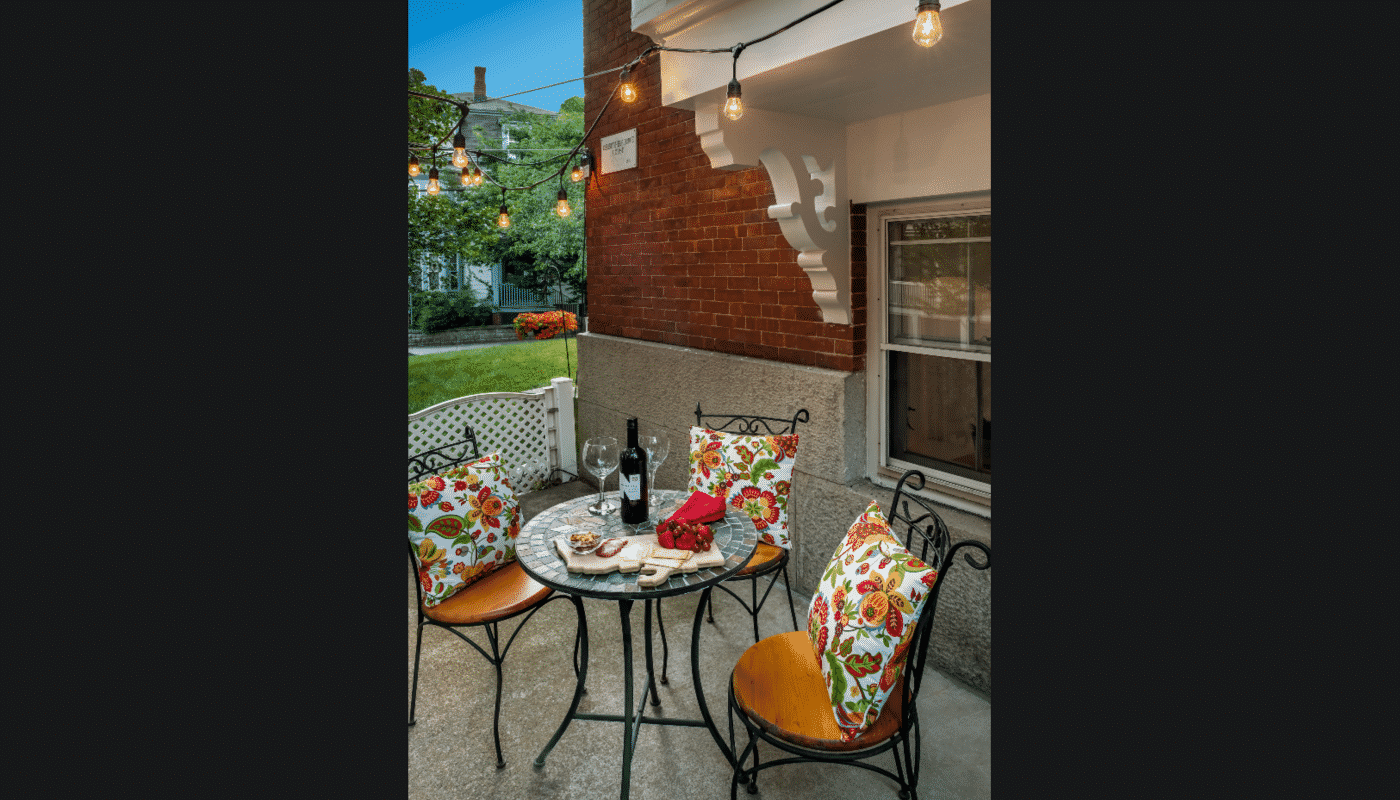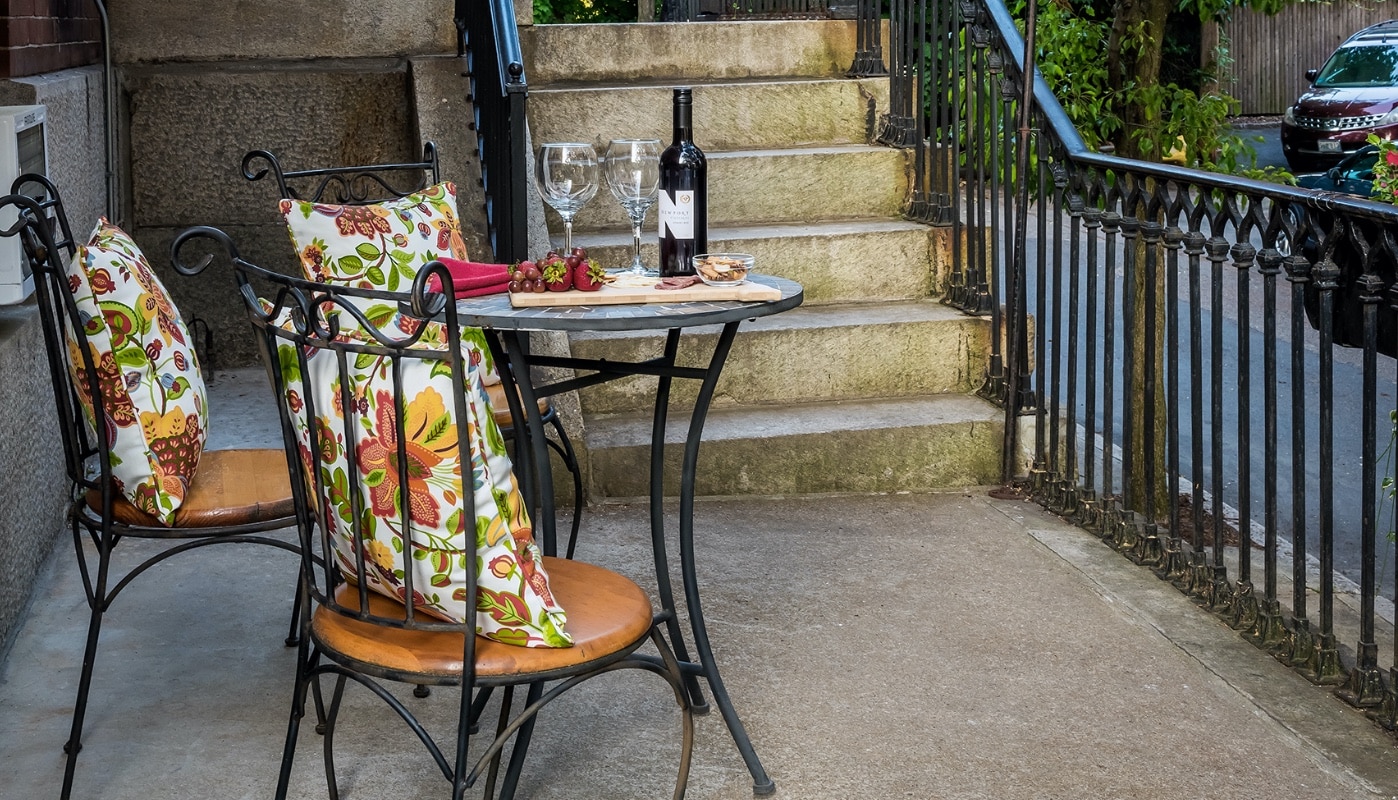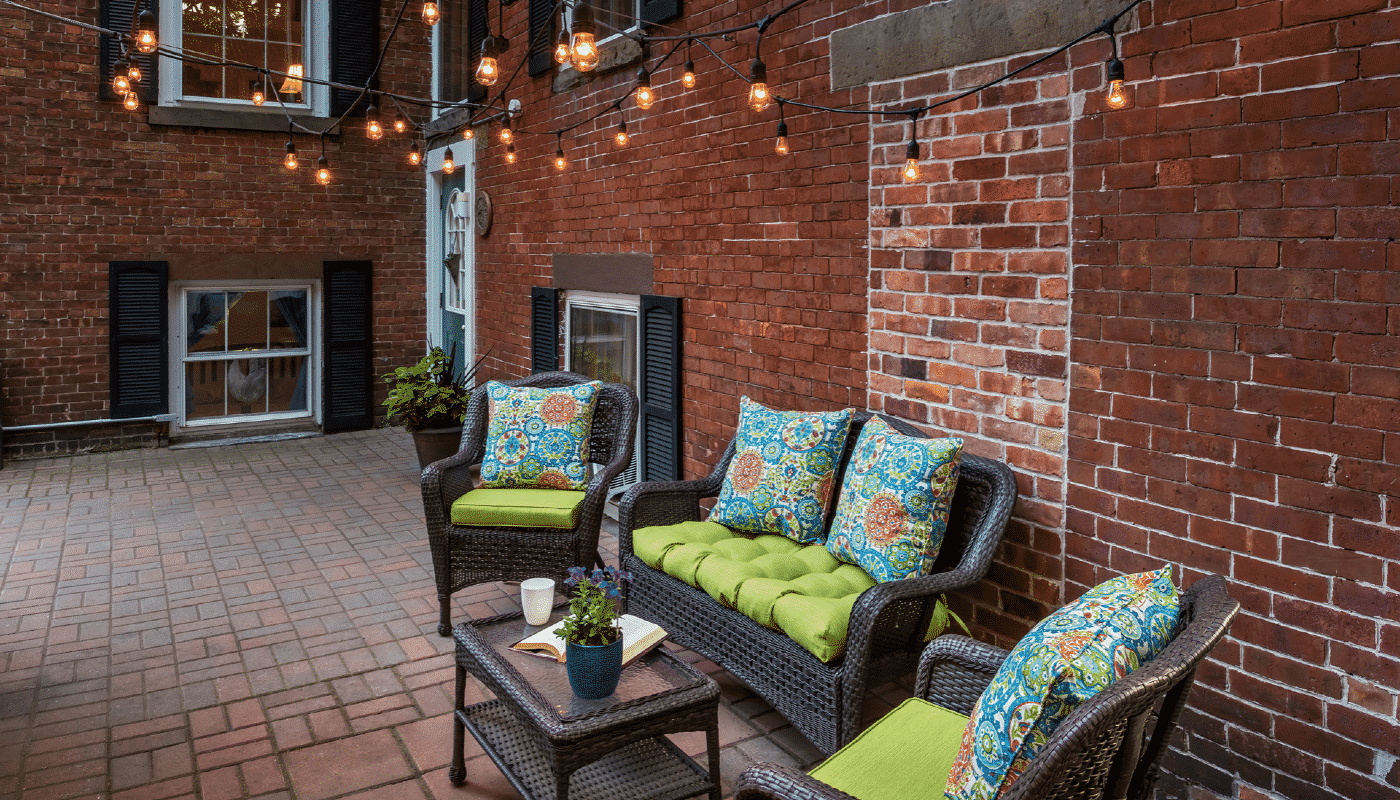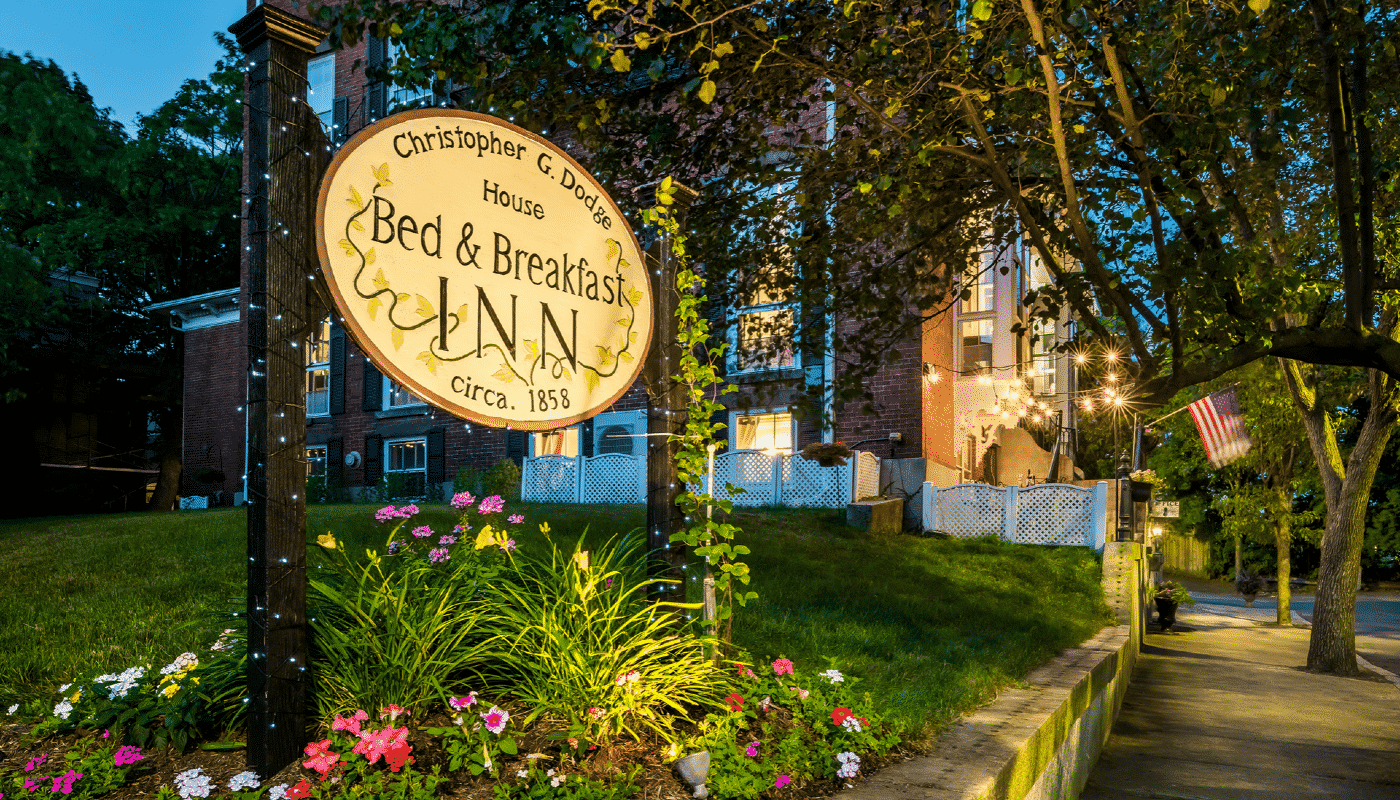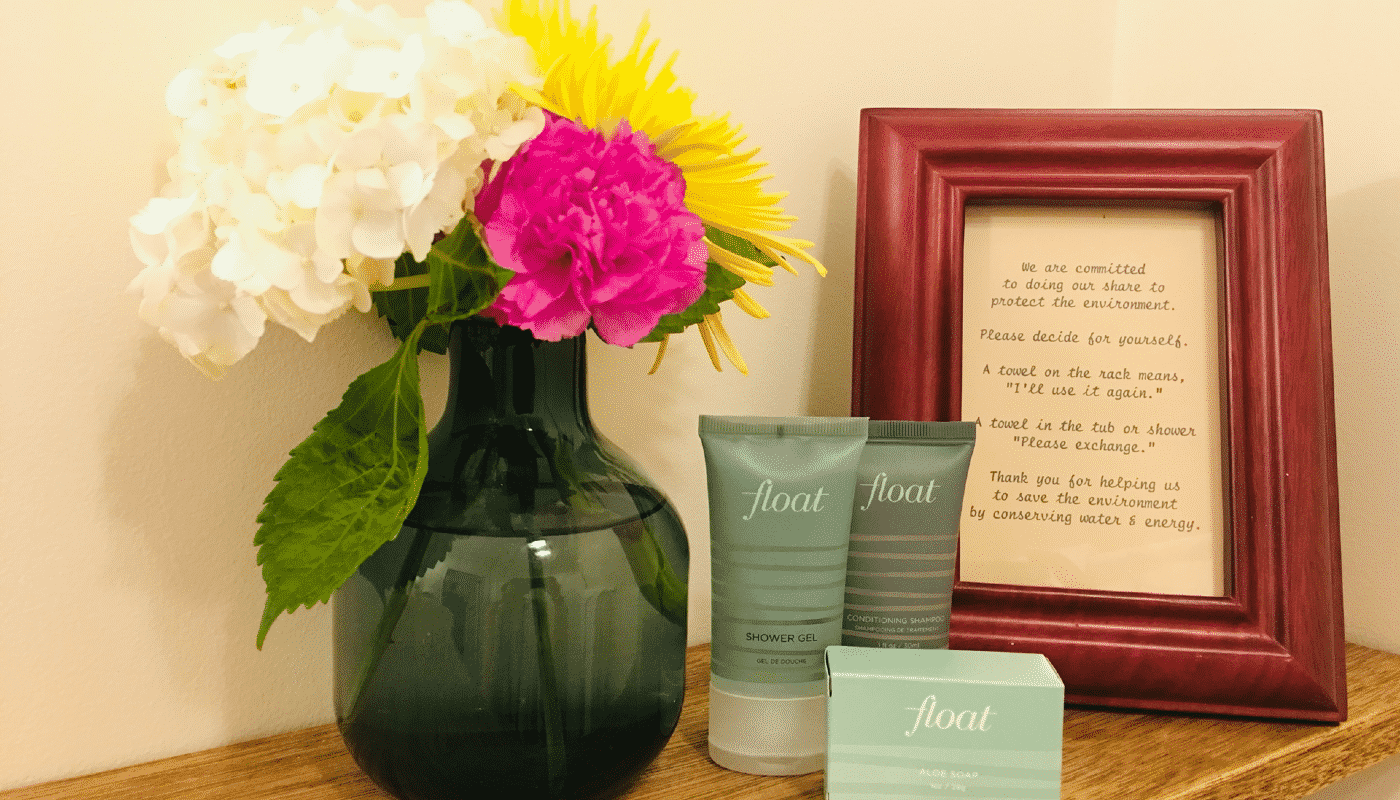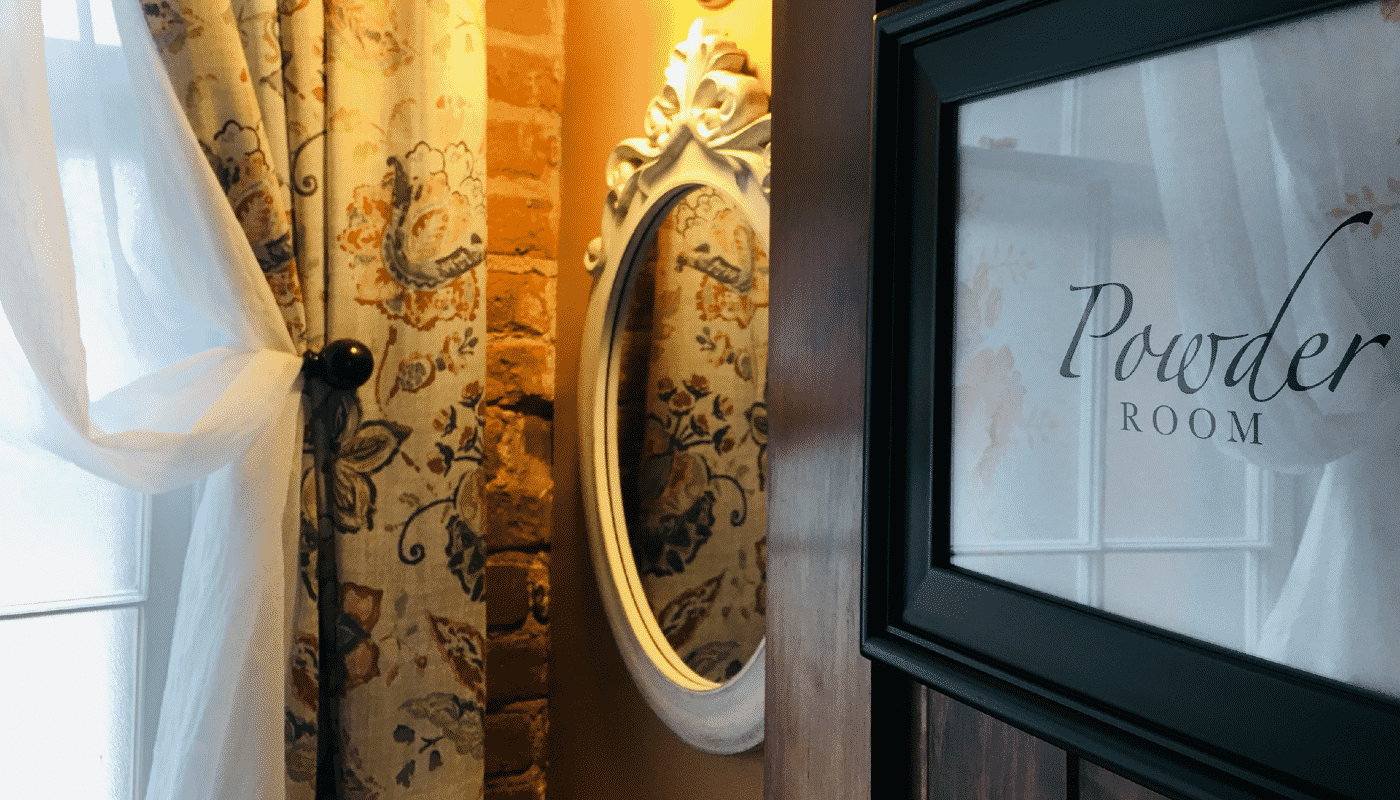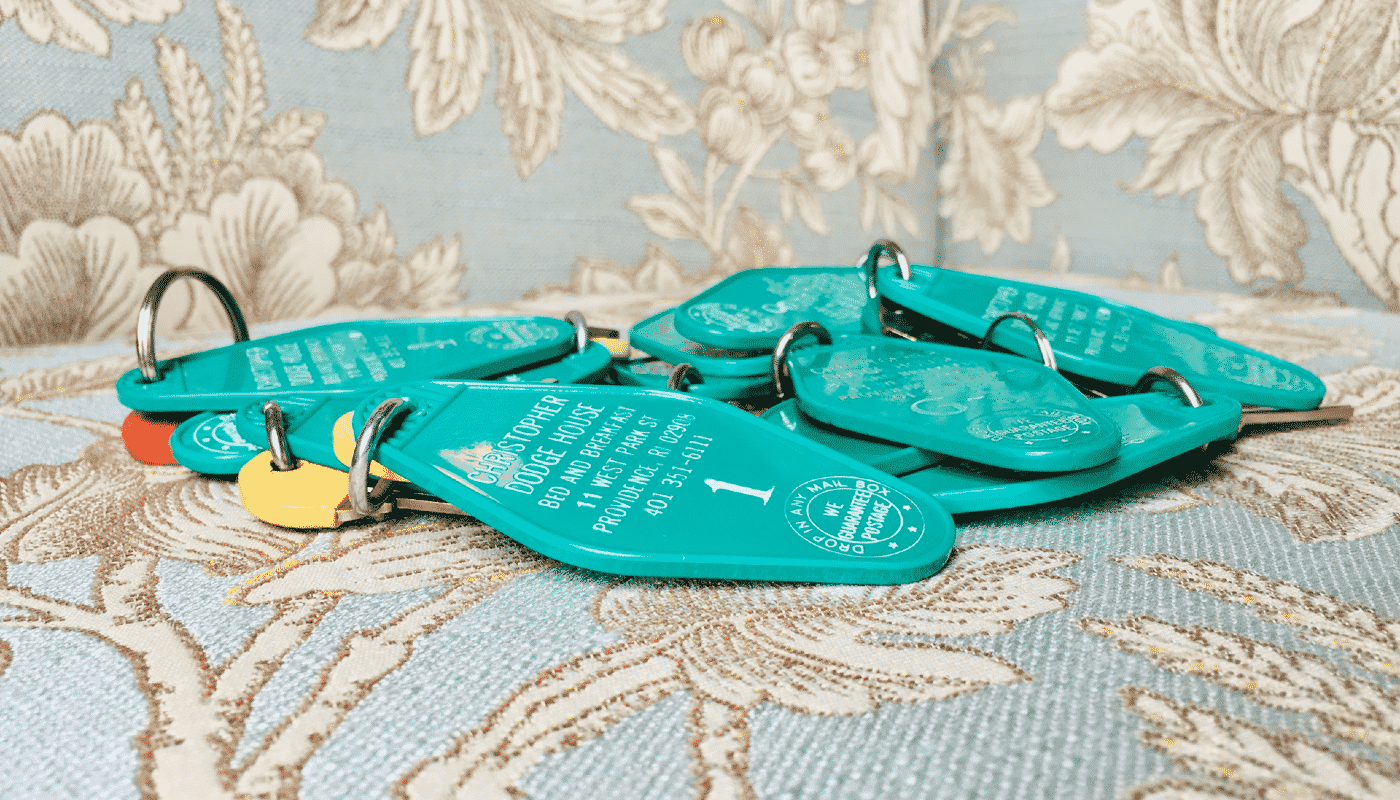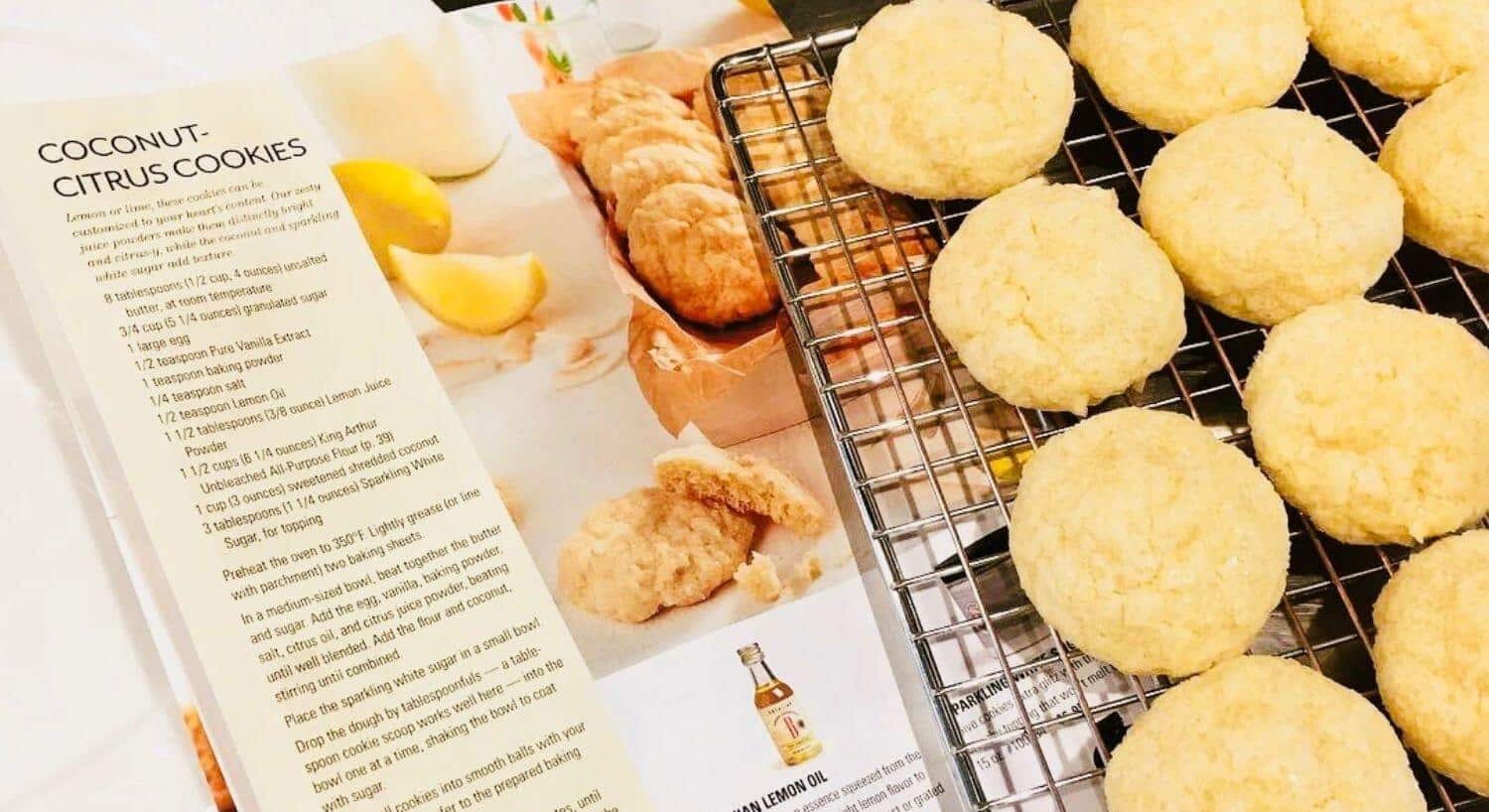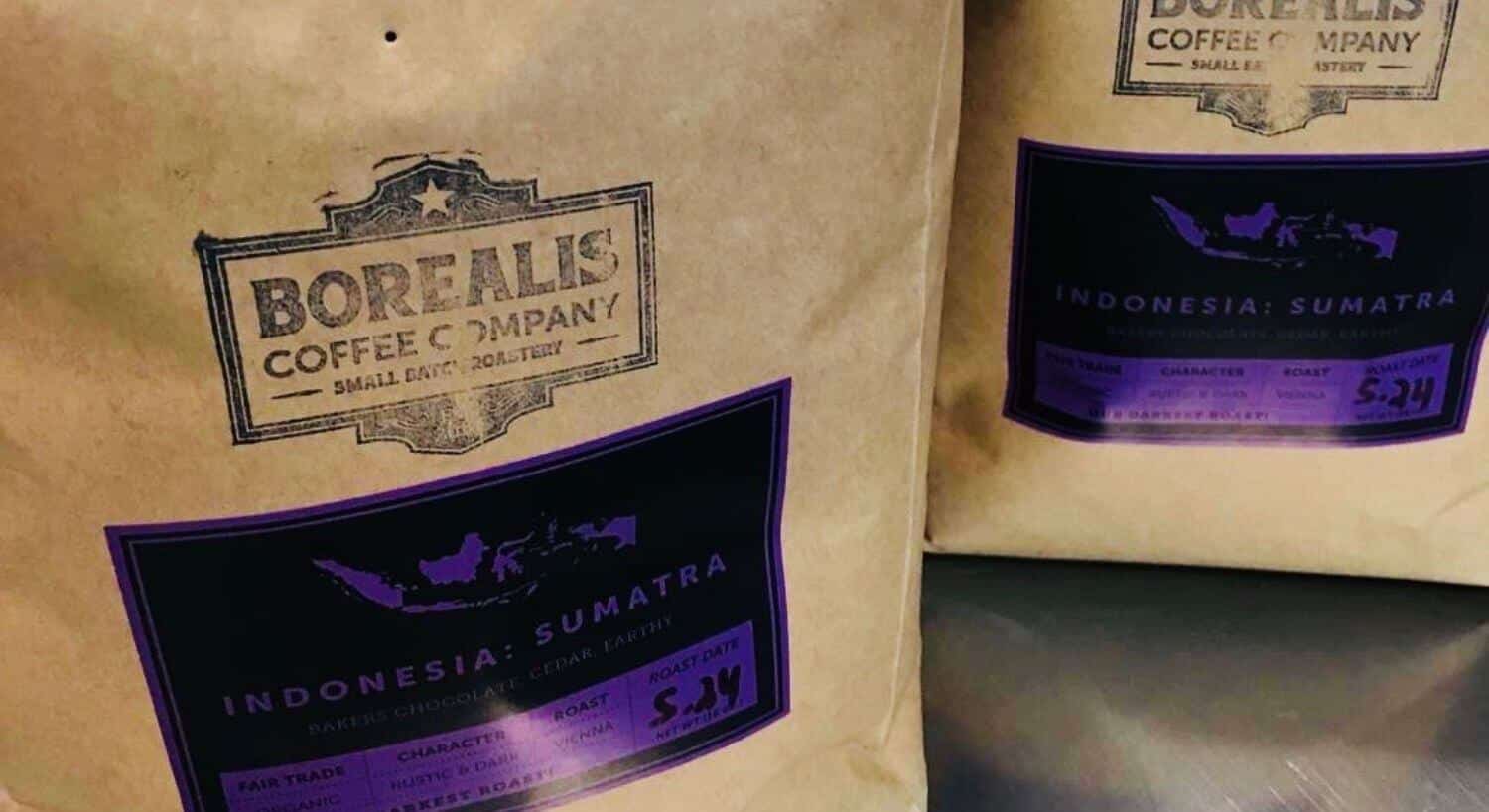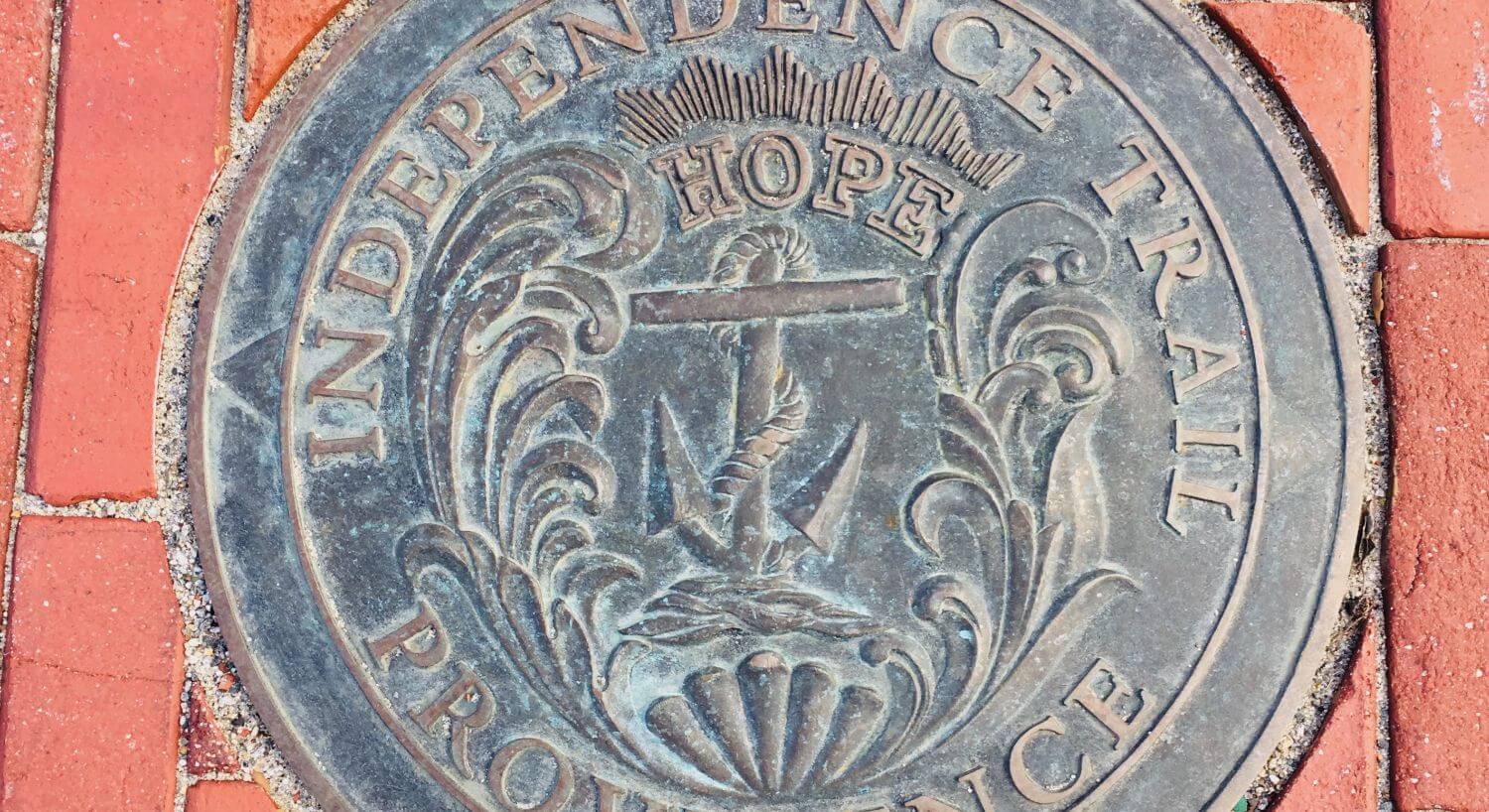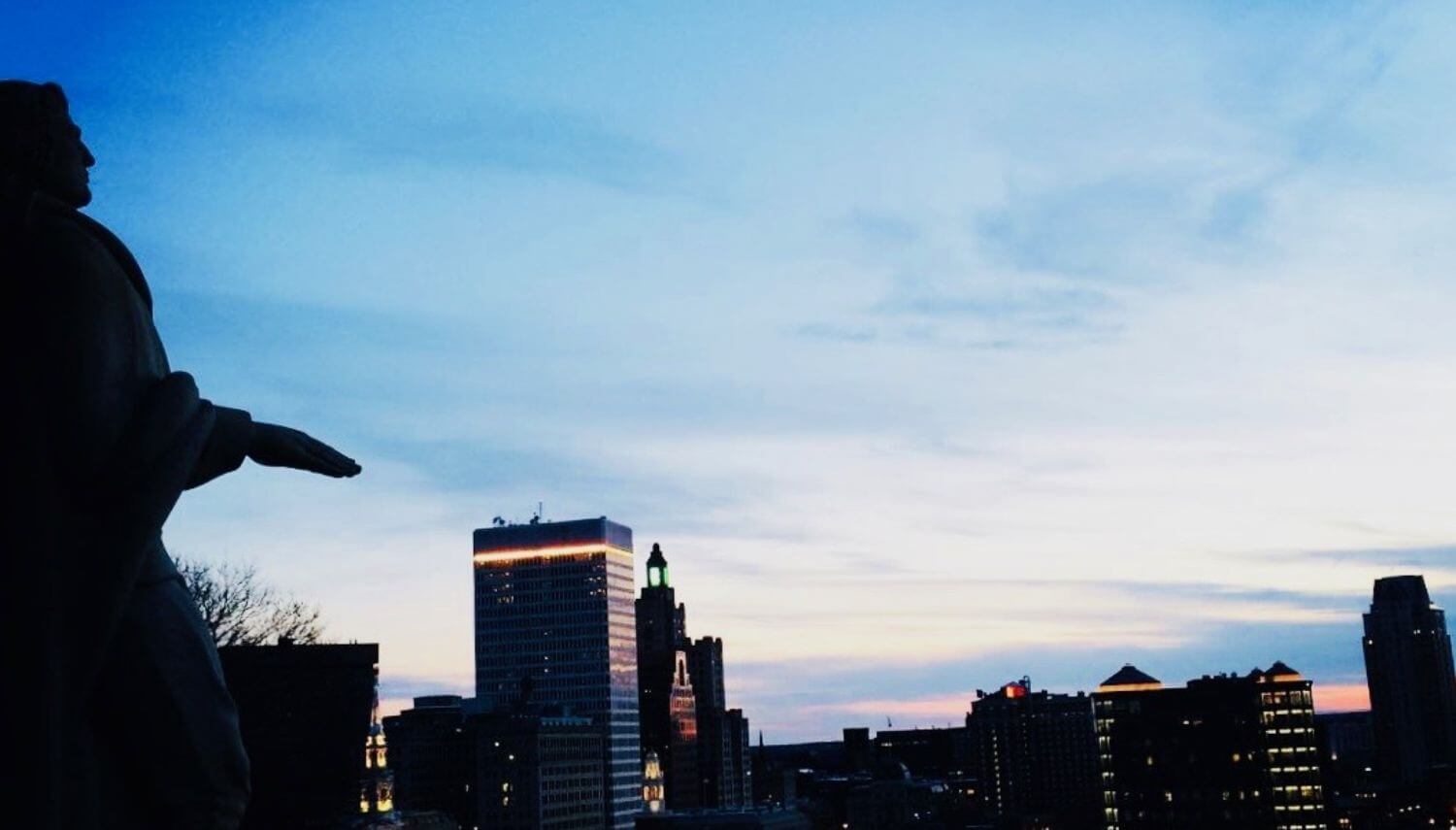 Main entryway with sage green doors framed by a red brick exterior.
Patio table featuring a bottle of red wine and a charcuterie board.
Outdoor patio featuring wicker furniture and bright green cushions with string lights overhead.
Magazine with page open to recipe for lemon cookies next to a wire rack of lemon cookies.
Two paper bags of Borealis coffee with purple labels.
Large round brass marker: Independence Trail - Providence.
Skyline of Providence Rhode Island at dusk with tall buildings.